Testimonials
I think I do a great job for my clients, but don't take my word for it - just ask them!
---
"Thanks again for all your hard work on our behalf. We can honestly say that you made the process a lot easier and clearer than it could have been. It is not often that you find business people who both know what they are doing and actually try to do what is best for the client, versus what is best for their own pocketbook. Thank you for doing both of those!"
– Ryan & Heidi Drew
---
"We appreciated working with you so much. Your attention to detail and incredible dedication to following through on everything was a comforting anchor during our stormy time. We will certainly refer you to anyone we encounter who needs a reliable, competent realtor. Thanks so much for all your help!"
– Reynold & Jenny Byers, Power Ranch
---
"I flew from Oregon to Phoenix on July 2nd to look for housing. By July 4th, I had three top choices. The first offer I made was accepted. My home was waiting for me when I arrived back in town July 31st. Ken listened to all my needs, and was in contact by phone, email, and fax. He helped me to find THE HOUSE that met ALL my needs. Without a doubt, Ken Mayer is an excellent real estate agent!"
– Phyllis Burns, Phoenix
---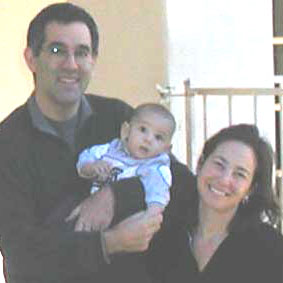 "Ken Mayer took care of us from Day One. He sat with us on our first day together and explained the house-buying process in language we could follow, and answered all of our questions thoroughly. From that day on, Ken never lost patience with us, no matter how many questions we had, or how neurotic our concerns were. He made himself extremely accessible to us - for phone calls, home viewings, and even late-night "counseling" calls. Ken was professional and thorough throughout the entire process, and never made us feel other than his top priority. Thanks to Ken, our house-buying experience was a pleasure - we'd recommend him as an agent to any of our friends or family!"
– Victor & Neva Peskin, Chandler
---
"When we had our home listed, Ken called to inform us of any changes, or to remind us of things he needed, but he was never pestering and always pleasant – he was fantastic!"
– Paul & Kristin Gasser, Mesa
---
"Ken did a great job. My wife & I really appreciate his effort."
– Bob & Joyce Strickling, Chandler
---
"Everyone at Lucas Realty Group did a great job. On a scale of 1 to 5, Ken was a 10."
– Sheryl Rich, Ahwatukee
---
"Ken Mayer is an outstanding realtor. I really appreciated his timeliness, his organization, and his general helpfulness. I really felt like he was working for me, trying to get me in my home as soon as possible. He did an excellent job keeping me in touch with updates and progress reports."
– Jordan Smith, Peoria
---
"Ken Mayer and the other representatives of ERA Lucas made both our selling and buying process run smoothly. Ken went out of his way to make us feel secure in both processes. Our family is grateful for the efforts that were displayed towards us. We thank you all!"
– Mel & Kellee Kelley, Maricopa
---
"Ken is a friend, so I expected him to be good, and he was. I did not expect the rest of the ERA Lucas staff to be as helpful as they were. Kudos!"
– John Roach, Tempe
---
"Lucas Realty Group helped me believe buying a house was possible."
– William Chambers, Mesa
---
"We were extremely well pleased with Ken. Everything was fantastic and we had a wonderful experience. He was very willing to explain anything we requested, and was very knowledgeable. He was very prompt with any request and in letting us know any new information. He took the initiative and found the RIGHT PLACE FOR US! We send a BIG thank you to Lucas Realty Group and especially to Ken Mayer."
– Eric & Jen Thelin, Mesa
---
"Thanks for getting the carpets cleaned - I totally forgot about it. And thanks for getting the outlet cover replaced and the door fixed. Actually, thanks for doing everything you have done for the past several months in helping me out with this. It is a great weight off my shoulders. I owe you a dinner at least for all of the help."
– Leon de Oliveira, out-of-state home seller
---